Riley is playing tee ball, but they only have games on Monday's and Thursday's. Since I really have been needing some time off anyway, I decided to go up for one of the last games of the season. The Braves were playing the undefeated Phillys. Riley's team actually has some very good hitters, but no one can catch a ball or has any idea what to do with it once they do, and the coaching is almost non-existent. The Phillys, on the other hand, have a good pitcher and first baseman; and their coaching staff actually coaches. Needless to say, the Braves lost. But at 5 years old, none of them really care as long as they get some gum and a snack at the end. I love watching them though. Everybody kind of doing their own thing, looking around, waving to the crowd. Just having a good time. Actually that's what it's all about.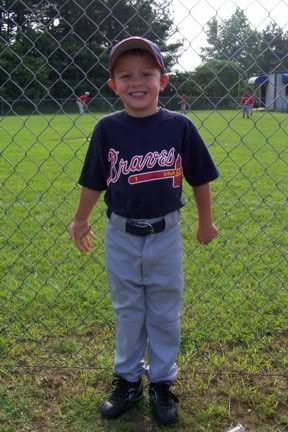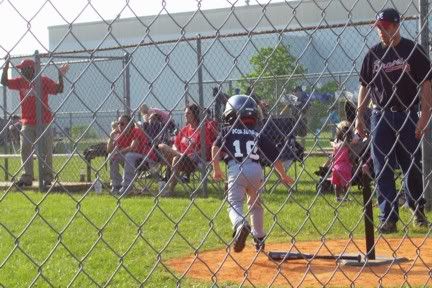 Riley did get a couple of good hits and made one run, so it was a successful game.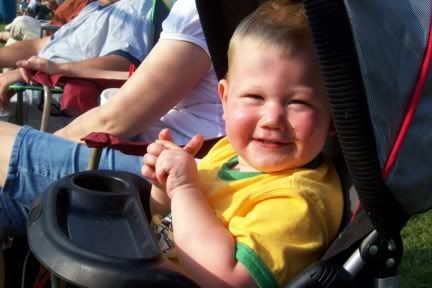 Tucker has the best seat in the house!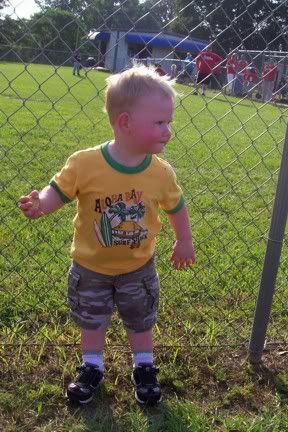 However, he doesn't stay there very long...