At the June Tall Pines meeting, I bought some really interesting pencil roving from Upstairs Studio. Unfortunately, in my enthusiasm to spin it, I forgot to take a "before" photo. It was kind of hard to describe, but I'll give it a try. Think of a 2-ply pencil roving in which each ply is space dyed in different colors. When you spin it, you get a barberpole effect. And when you ply that, you get...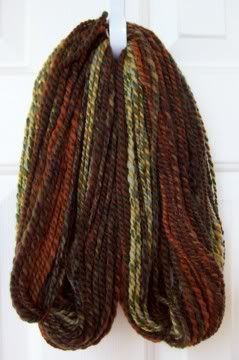 If you look really closely, you can see the striping in each ply.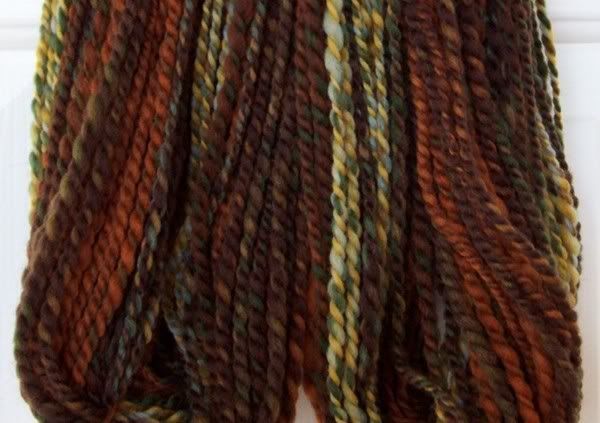 I haven't weighed it on the
McMorran yarn balance
to see how much I have yet, but I'm hoping to have enough for a pair of mittens. That's about all I've been up to lately. Still plugging away on the Frosted Ferns doily and the Victorian shawl, both of which are in that "bag of string" stage where they aren't really very impressive to look at. I suppose I should concentrate on one or the other and actually finish.