A long 3-day weekend, and no chores! Priceless! So yesterday I started the
"Double Chief's Daughter Urn"
from
The Ultimate Basket Book
by Lyn Siler. So far it's looking ok, but it sure is hard to work with all this thin reed! This may be gifted if it turns out symmetrical. It's is pretty difficult to control the shape. We'll see.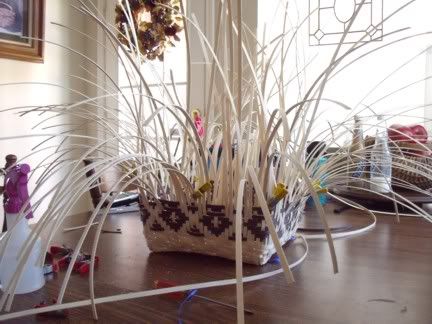 I've also finished rethreading and resleying the loom, and have started the first placemat again. The weaving definitly shows some beginner weaver errors, but the selvedges are nice and the threading is correct. By the time I get to the end of this 5-yard warp, my weaving should improve tremendously!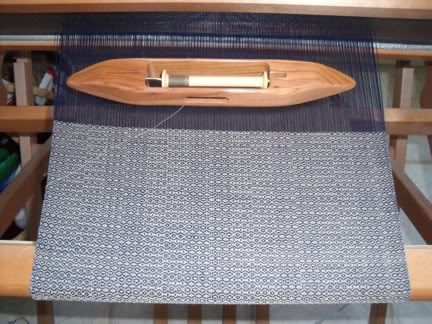 This is the first placemat in progress.