Yesterday a bunch of us met up at Heritage Park in Katy for a small craft sale that they host in one of the historic houses on the first Saturday of the month. Our main reason for being there was to check out the yarn by
Mama Llama
. Catherine Kerth is a member of our local knitting guild and has come out with a beautiful line of hand dyed yarns. It was a tough decision, but I finally settled on two - Super Ewe in the "Bom Dia" and "Berkley" colorways.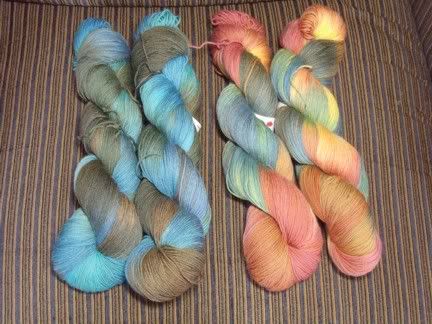 Sharing the porch with Catherine was
Marissa Vitolo
who specialized in ceramics and fused glass. I picked up a lovely green pitcher and plate.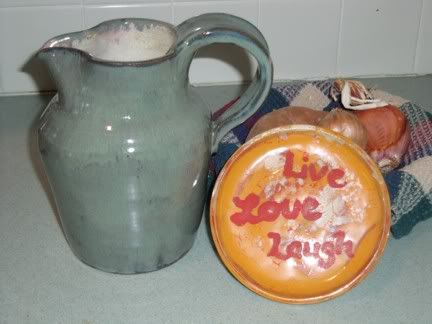 Inside the house,
ARTeach
sells items handmade by people participating in their program. ARTeach brings art-related programs and services to the underpriviledged including children at risk, troubled youth, special need children and adults, and the elderly. Lots of great gift ideas at very reasonable prices! Here I bought a really cute string of stuffed calico birds with beads.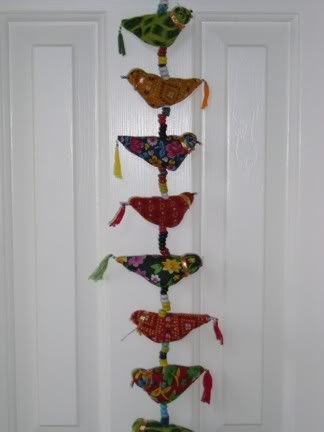 After lunch, Roddie and I stopped at
Serendipity hap'ez
on the way out. If you happen to be out in Katy, they're having a great sale at the moment and we did our part to help them out.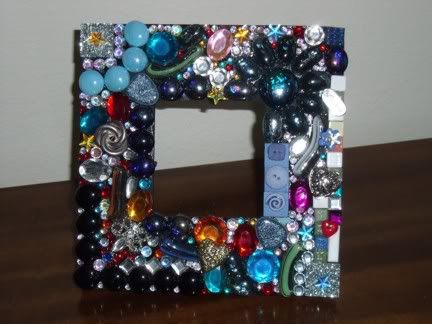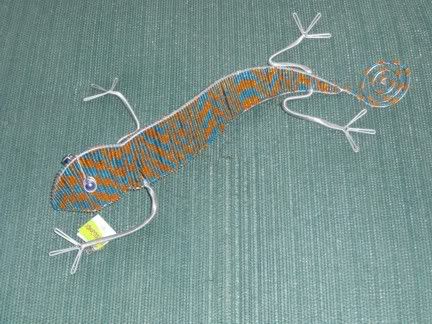 All in all, a great way to spend a Saturday!