Just finished the prototype for the shawl I want to weave. When the Lone Star Loom Room closed it's storefront, I bought some 10/2 Tencel in a beautiful lilac. I had knitted with Tencel before and it has a wonderful drape, so I thought it would make a really nice scarf. And I was so right! Here are the specs and pictures:
Project: Scarf
Materials: Warp and Weft - 10/2 Tencel (Lilac)
Pattern: 2/2 horizontal herringbone twill (p.34 of Handweaver's Pattern Directory)
Dimensions on loom: 11 3/8" x 72"
Dimensions after finishing (not including fringe): 10" x 68"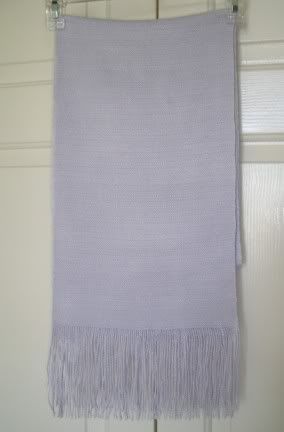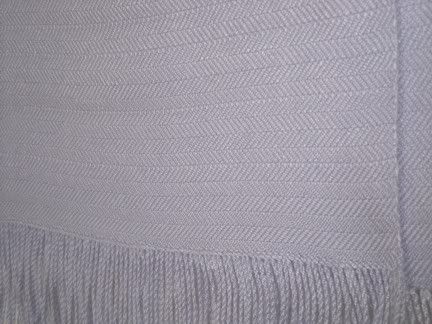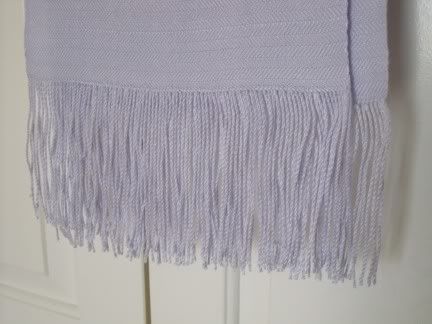 I'm learning a lot with each project, mostly things not to do or things that could be done easier in a different manner. I'll be glad when all those things are burned into my brain and projects will move along faster. This was my first attempt at warping from back to front. I thought for a while that it was going to go in the trash, but thankfully, it straightened itself out. And James was home so I had an extra set of hands for tensioning. Overall, it was slow going because I'd read a little and do a little, check my work, and do some more. But the end product certainly justified the time. I wish you could feel through the screen. This stuff is soooo soft!